Here are some photos running north on the Mississippi River up to New Orleans Lousianna.
The photos were taken on September 4th, 2005
River Barges on or over the levy.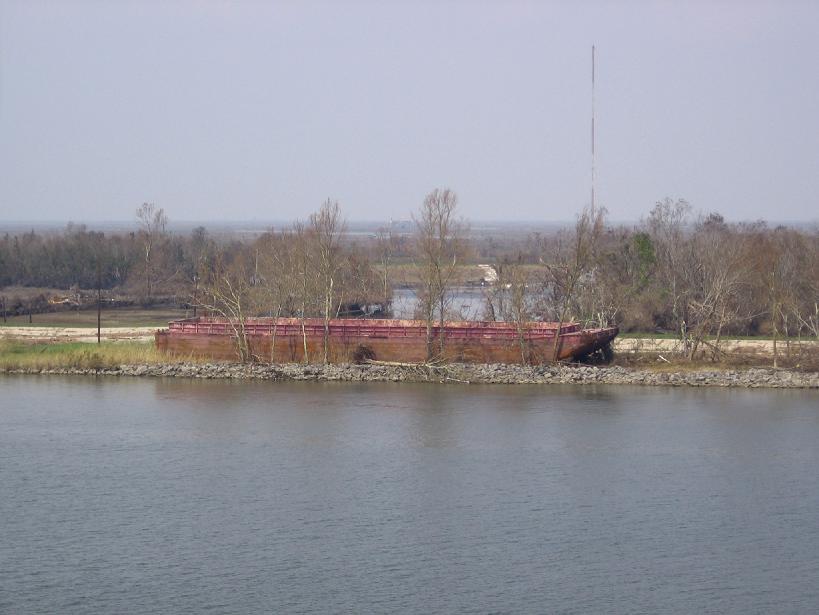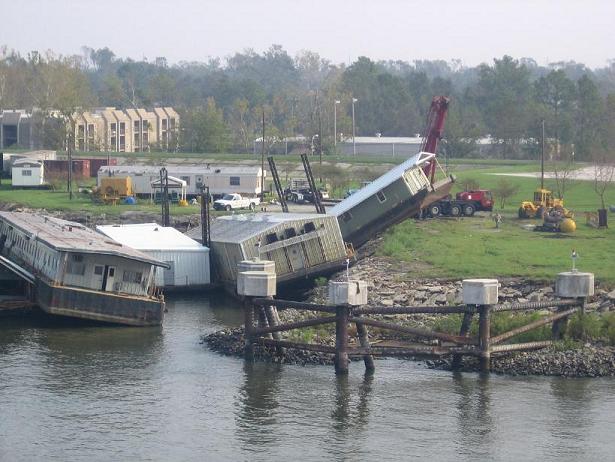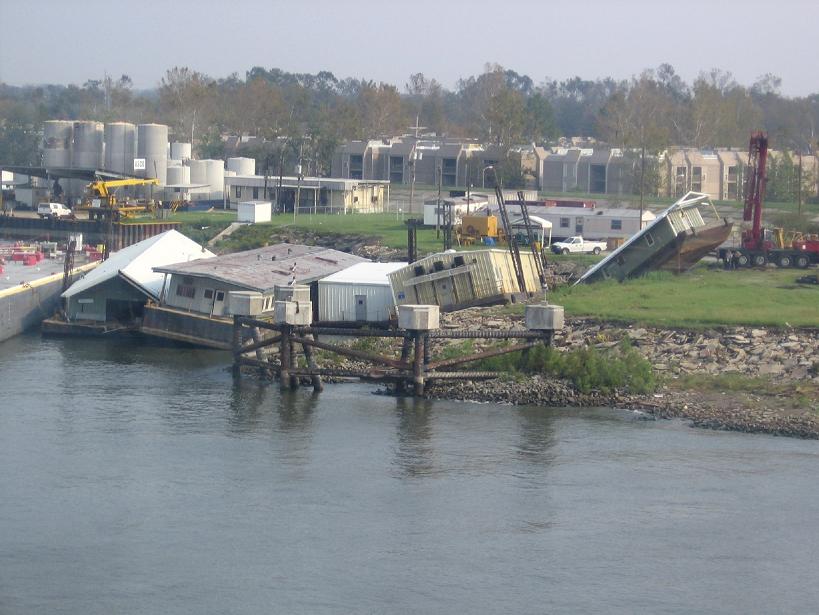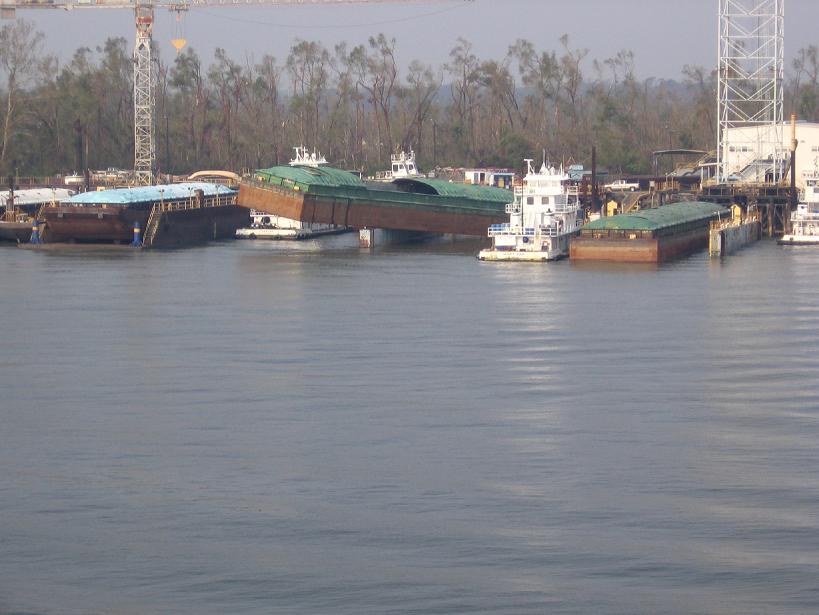 The river stage is back to normal
---
A tug in dry dock near New Orleans.
This is really a wild situation.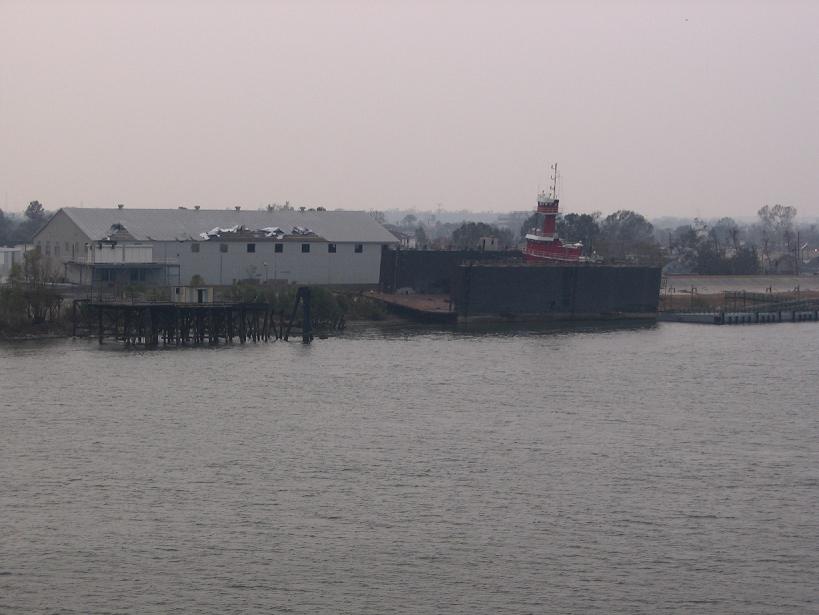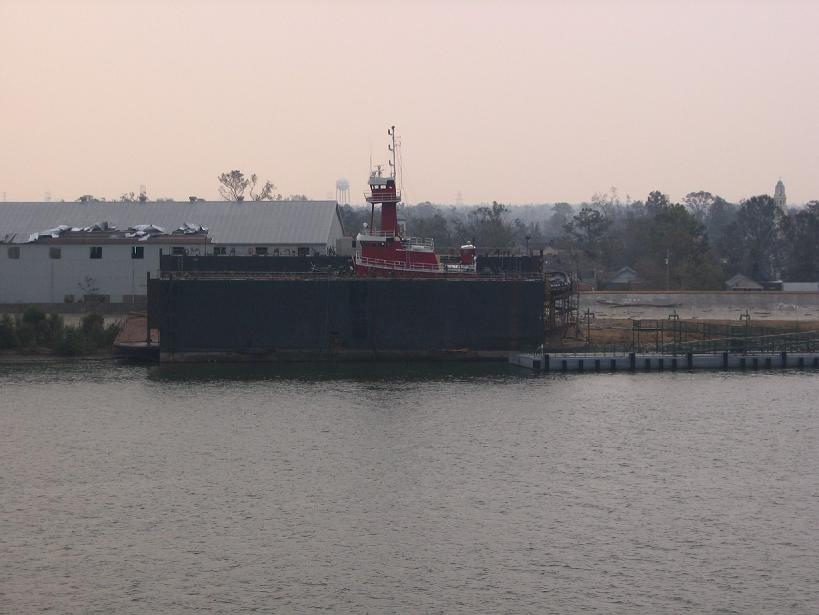 The tug boat in the dry dock is still in place
---
Speaking of tug boats.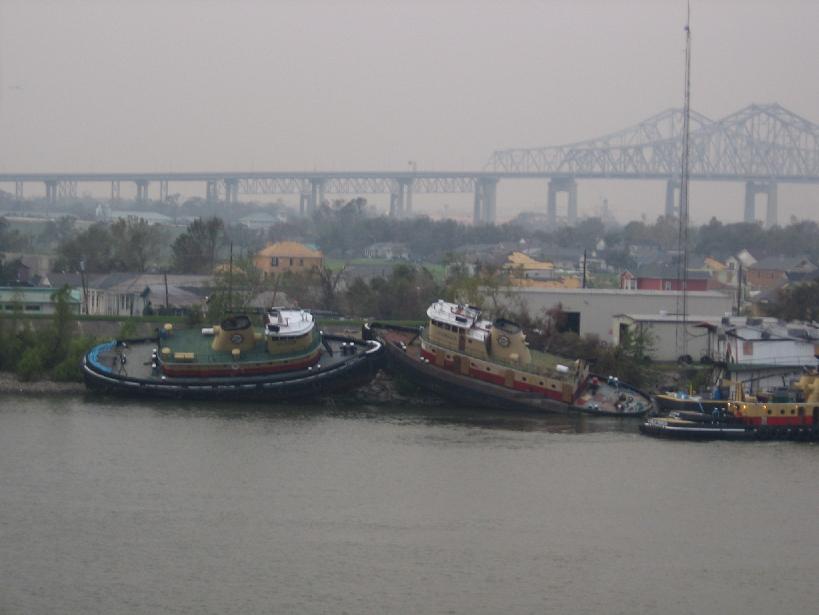 &nbsp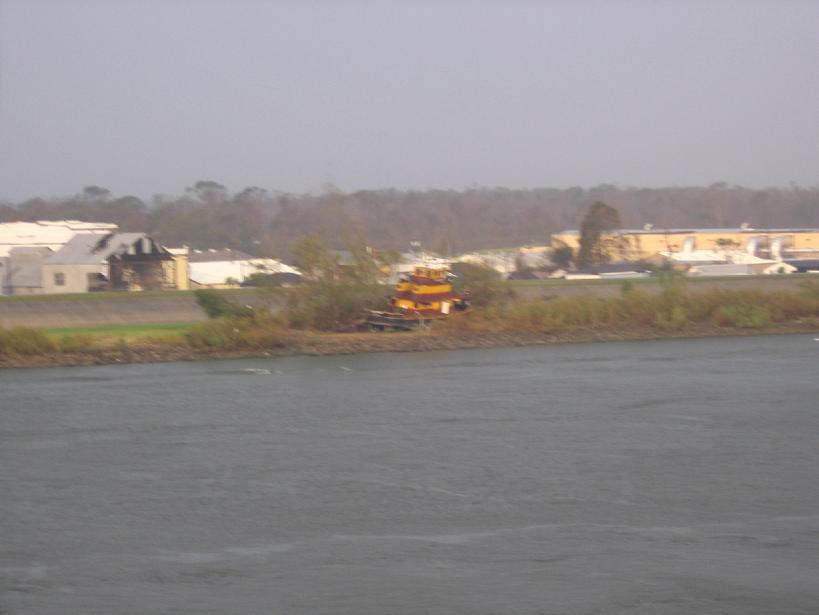 How about these guys
---
Lets just get a little bigger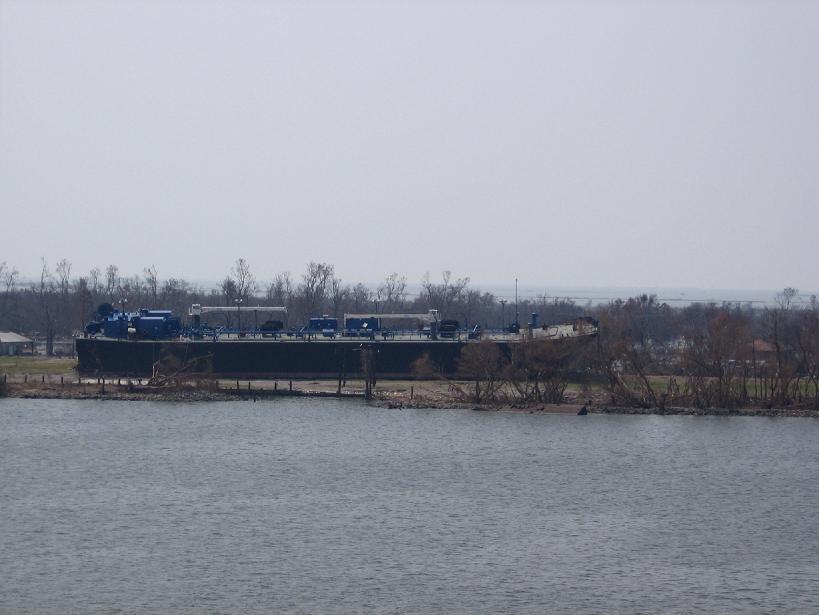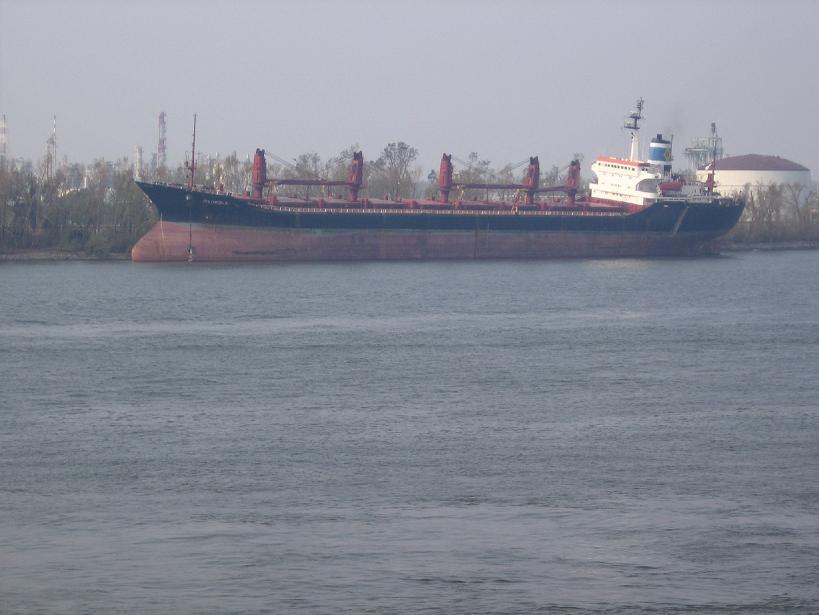 How about a sea going barge that carries liquid chemicals or a cargo ship?
---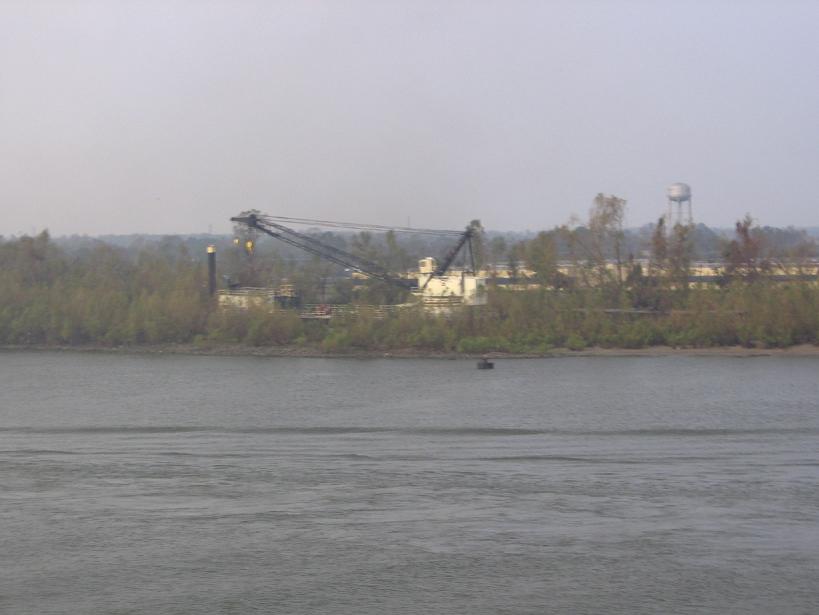 Crane Barges are always fun to slam anound
---
As we passed thru the down town section of New Orleans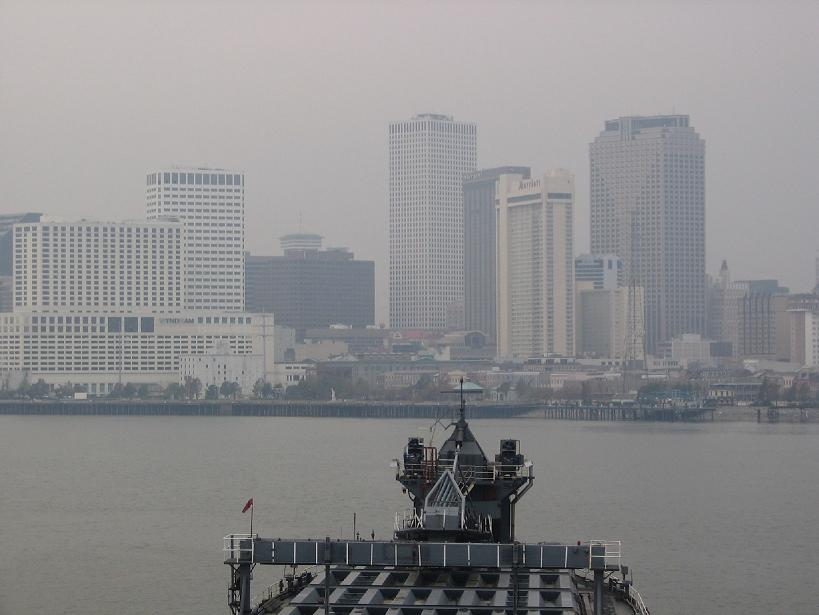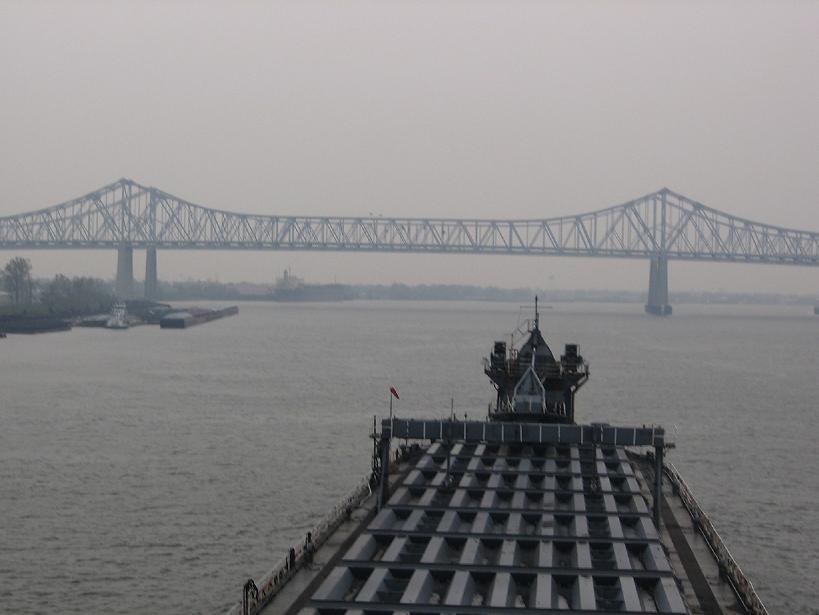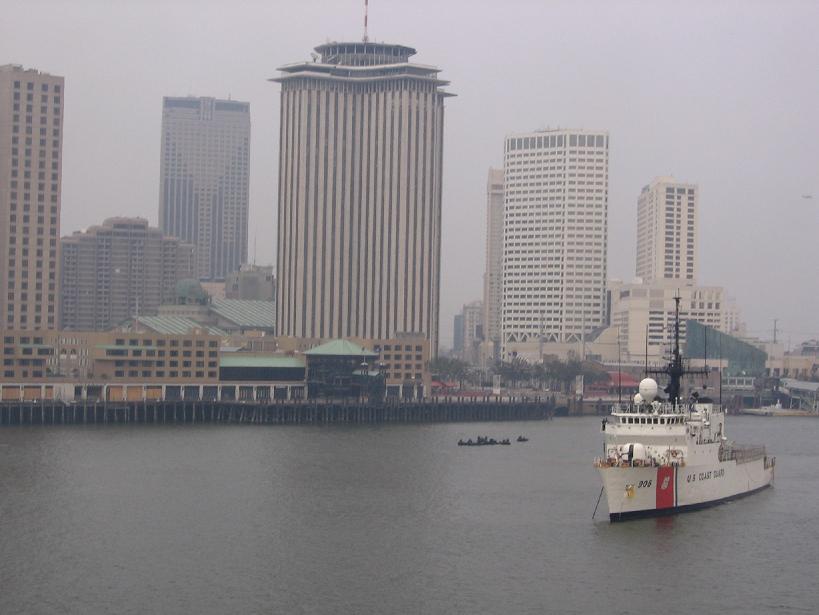 This is probably the most notorious image of Hurricane Katrina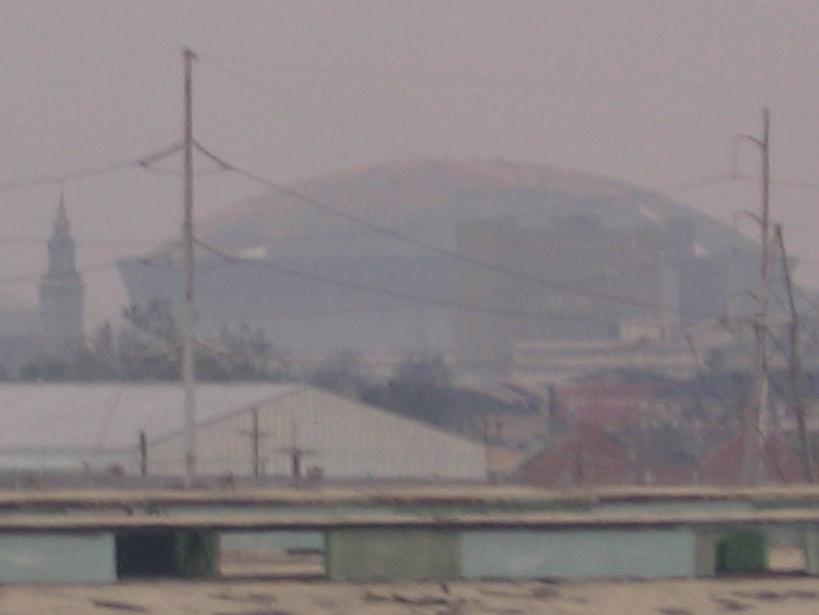 Unfortunatly the weather was a bit hazy the day these were taken.
---
This warf was on all the television stations as it burned.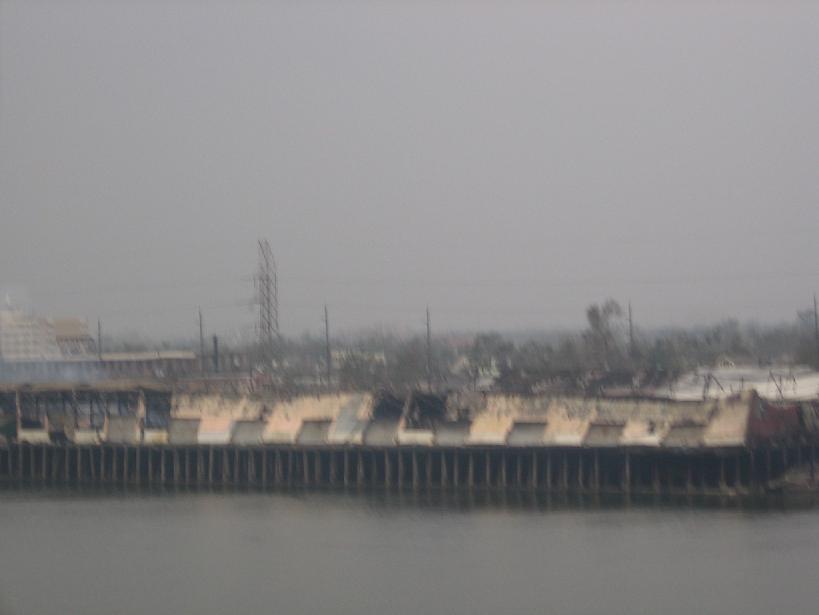 Days later as we passed thru it was still smoldering
---
Another Warf with container cargo scattered everywhere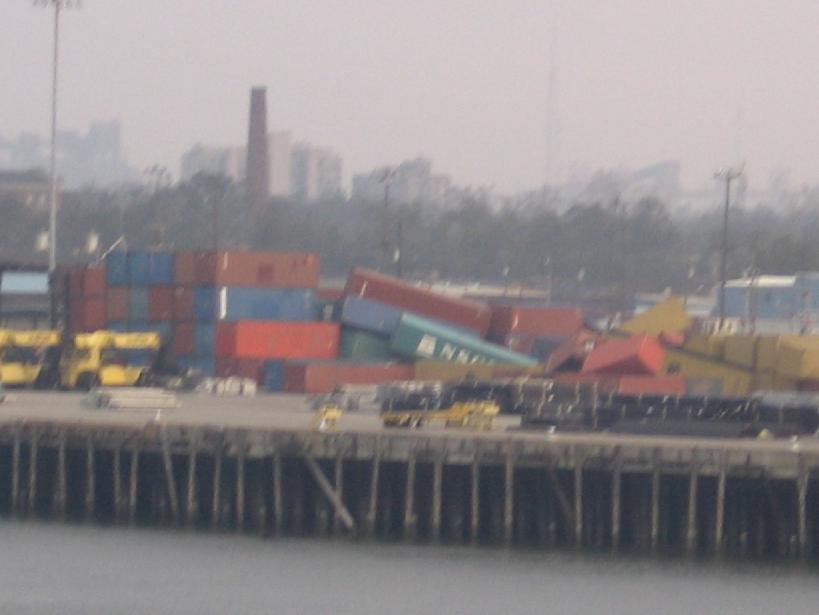 ---
Storage tanks damage by Katrina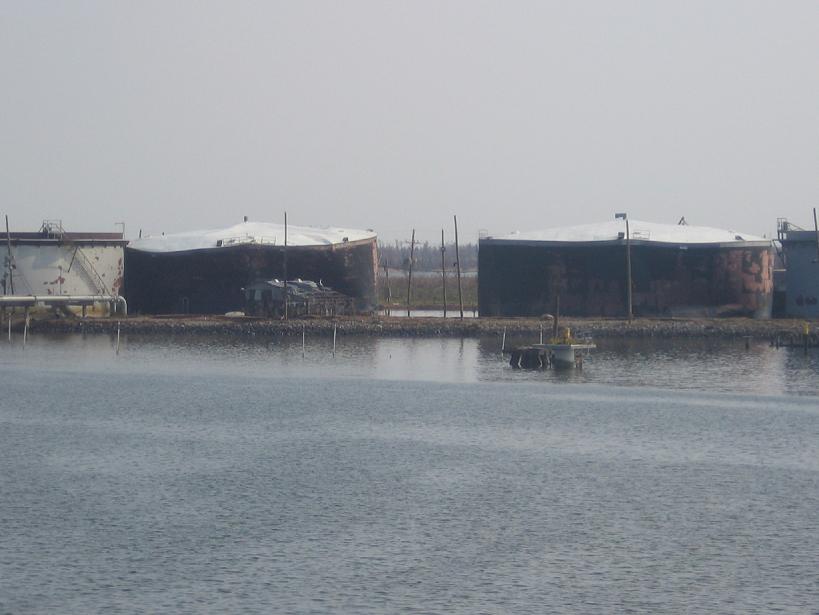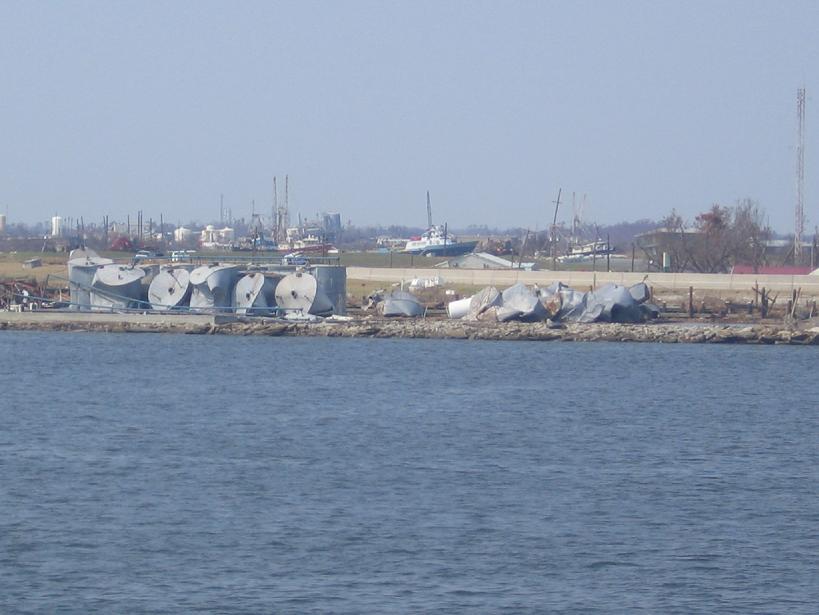 ---
Almost all of the gable roof is gone